Cool entry. I had the Mad Magazine game back in the day. Used to love it.
Sorry, Life and Scattergories (not actually a board game) are pretty popular in our family. Here are a couple of obscure ones though that we usually play a few times a year.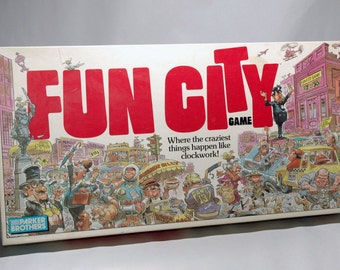 This was my wife's favorite game growing up. You run around to different stores in the city while they're open and collect cards. There's a clock that you run which closes stores throughout the game so you can be headed to one and it will close before you get there. My wife forces my daughter and I to play once a year and she continuously smokes us on it. I swear it's rigged.
This was a Christmas gift that we thought was going to suck. It ended up being a lot of fun. You basically get dealt a handful of cards that each have one ride on them. You have to visit each ride around the park and get back out the entrance before anyone else does. More fun than it should be.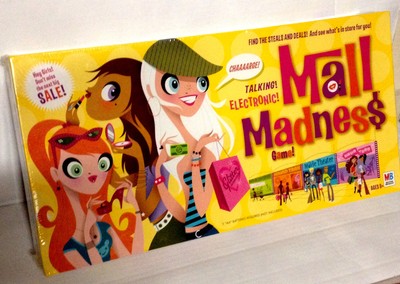 Similar to both games above in that you're trying visit certain stores while sales are going on. I personally don't like actually playing this game but it talks to you and while the voice is obviously that of an adult female, her vocal inflections and dialogue are representative of a teenage girl. That, along with the awkward pauses as she puts a sentence together, makes it hilarious.
"There's, like, totally a sales at the... battery store..."