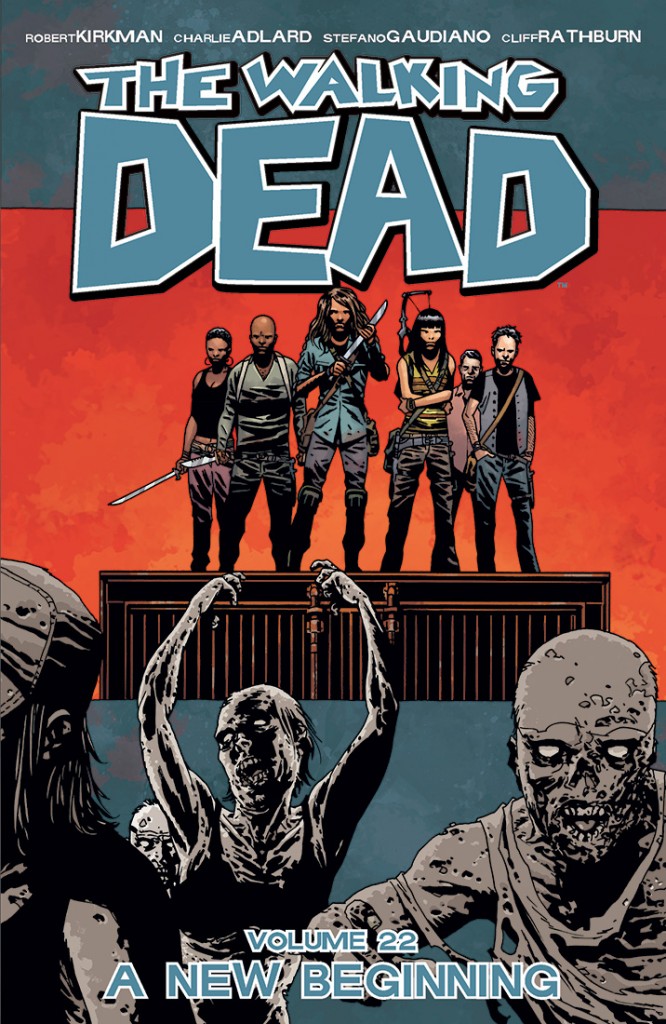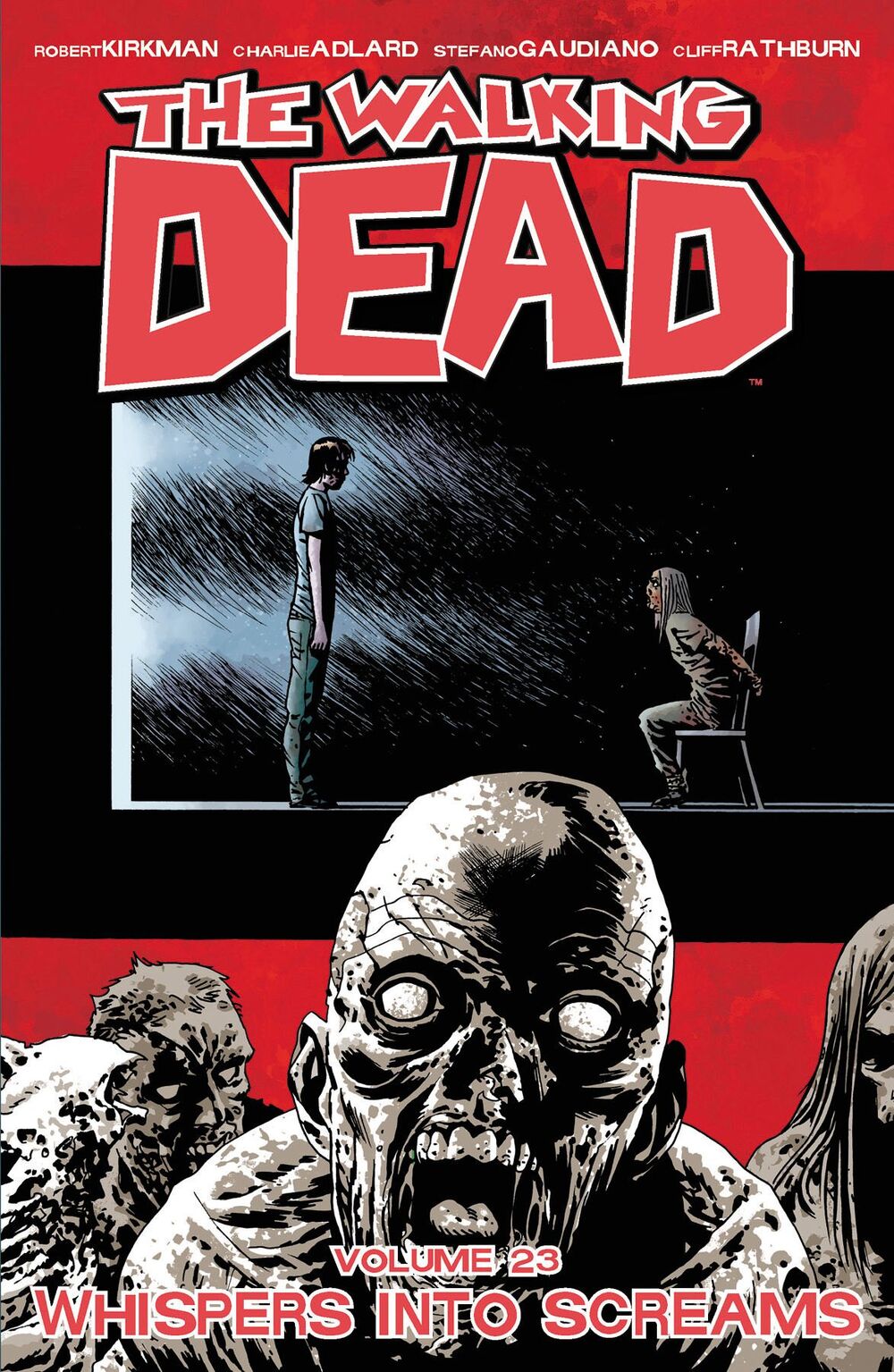 The Walking Dead Vol. 22: A New Beginning

The Walking Dead Vol. 23: Whispers Into Screams
Covering issues #127 - 138, this stretch begins a new status quo for Kirkman's super formulaic book.
I really liked the new status quo, too, finding it a promising switch to what had become a paint-by-numbers, repetitive saga that was starting to overstay its welcome.
Liked, as in past tense.
These 12 issues begin with a
lot
of promise. To offer only mild spoilers, it jumps ahead in time and presents a group of survivors who have established an actual foothold for civilization. Things pick up as a new group of people from outside come across the settlement.
Kirkman quickly drops that story, coasts on some uninteresting soap opera drama, then introduces a REALLY COOL mystery that is (so far) resolved with a whimper, not a bang. That mystery will develop some more, based on how #138 ends, but
jeeeez
it took a long time to even get to that point.
The padding in this book is awful. It reads find when binge reading, but I don't know how monthly readers can handle it. I read all 12 issues in two nights, and they honestly had story advancement enough for maybe
three
issues, four at most.
With the new status quo, I do have to admit that I'm still
really
intrigued by the Whisperers and am eager to peer deeper in their world - but that doesn't necessarily outweigh my frustration at Kirkman squandering the boldest thing this book has done since the prison escape.